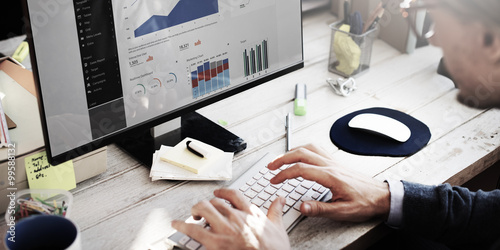 Search marketing is also referred to as SEM or search engine marketing, which is a kind of online marketing strategy that helps websites through improving their visibility and rankings on search engines such as Bing, Yahoo or Google. Search marketing employs unpaid and paid tactics to help online users find the best website among millions.
Paid search marketing techniques like PPC listings, paid inclusions, and contextual advertisements. PPC or Pay-Per-Click advertising works almost the same as SEO because this is based on the keywords. While SEO works organically, the results of PPC show up in the advertisement boxes on Google. The companies pay to be represented through particular keywords and owe money every time a user clicks on a sponsored link.
SEO or search engine optimization is one of the most important parts of search marketing, which encompasses content optimization, keyword adjustments, and link baiting. It's based on the special algorithms, which analyze the keywords on a site. The best SEO campaign will help position an e-commerce website to rise to the top level of the rankings in Google. 
Search Marketing – Who Can Benefit from It?
Every website is thoroughly checked by search engines to determine the page rankings of a particular website. Those who have a dedicated team to manipulate such rankings via search marketing are more likely to end up at the result's top part. It just means that every website looking to draw traffic must use search marketing.
Attention to the relevant keywords is priceless for every website, regardless of what service or product they offer. Each website will get benefits from analyzing every page of its website to ensure that some combinations of the relevant keywords show up in the content.
How Search Marketing Plan is Made 
In both PPC and organic SEO campaigns,, the most crucial methods of search marketing are website popularity, keyword analysis as well as back-end tools. Monitored meticulously and used together, such methods can make up the most of the responsibilities of your search marketing team.
Before SEO experts develop search marketing campaigns, they should ensure that their websites are ready. It's imperative for the visitors to like what they find once they have reached their website. It just means that every link must be working and every content must be easy to read and informative. The feel and look of the website must also fit the message of the company or the brand.
The experts should start on keyword analysis and research. Research will determine the most searched and relevant keywords on the website and use such findings in a way to generate more traffic.
Every expert has a different way to make a search marketing plan. Oftentimes, there are various factors that could affect the creation of the plan. The reason behind it is that not all businesses are the same and every website has different target audience. Due to this, experts depend on several crucial factors to make a successful and effective search marketing plan that will deliver results.